How your Business can Benefit from an Inventory Management App
August 23, 2020
Companies can reap a 25% increase in productivity, a 20% gain in space usage, and a 30% improvement in stock use efficiency if they use integrated order processing for their inventory system.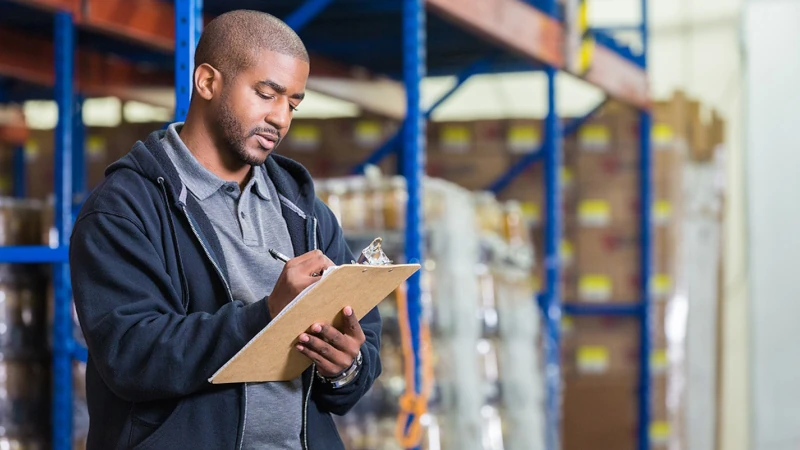 When thinking about your business growth, most business owners will quickly point out generating new leads and converting them into orders as the first thing that comes to mind. This, however, translates to shelving what may look like trivial duties, such as inventory management, and attending to them when something goes wrong. While it may not appear to be such a big deal for your business, you must prioritize stock inventory to avoid a costly mistake. Poor inventory management is a double-edged sword that slices your revenues both ways. On the one hand, it can result in costly stockouts, leaving your company unable to fulfill the orders you worked so hard to obtain. On the other hand, it might result in excessive stock levels, which increase waste and storage costs and interfere with cash flow.
In every business, as your operations expand and your order volume increases, so will the complexity of controlling your inventory. Despite the belief and trust that you're doing great using a manual stock-keeping system, the scales will quickly tip from manageable to out-of-control. This indicates that your business needs to invest in an automated inventory management system. Investing in such a system today can offer you unlimited business advantage, such as an upper arm over your competition, help you avoid costly missteps, and put your company on the path to long-term prosperity.
Many of these advantages pay for themselves almost immediately, providing you with a near-instant efficiency gain that can quickly propel your organization to the next level. Today's article discusses what your small business can gain from an inventory management tool. But first, let's define an inventorying app and how to tell if your company requires one. We will also provide you with some helpful tips for selecting the finest inventory management app.
What is an inventory management app?
An inventory management app is a software solution that assists businesses in keeping track of their stock levels, from incoming and outgoing orders to other critical data points such as stock expiration dates and locations. An inventory app's primary function is to provide real-time visibility into your stock levels, allowing you to make informed decisions like ordering new products and how much inventory to keep on hand. Inventory management apps provide a variety of capabilities that vary depending on the solution you choose and the demands of your business.
Standard features of inventory management apps are:
Product and Stock Keeping Unit (SKU) tracking: With an inventory management app, you can see how much of each product you have in stock and where it is stored. This is especially beneficial for companies with many sites or warehouses across cities or countries.
Inventory forecasting: A stock-keeping app will alert you when inventory levels are low, and products must be reordered. You may avoid stockouts by planning your production ahead of time.
Order management: Some inventory management systems include tools that allow you to create, track, and fulfill orders directly from the platform.
Data analysis and reporting: Top-tier inventory apps offer valuable insights into stock levels, sales patterns, and other data points, allowing you to make informed stock-keeping decisions.
Multiple platforms: The best inventory management tools are available on various platforms, including web, desktop, and mobile. This means you can access your stock data from anywhere and make changes as needed.
Flexible Integrations: Today's inventory management systems readily link with popular enterprise management solutions, accounting software, and eCommerce platforms. As a result, you can streamline your workflows and avoid duplicate data entry.
How do you know you need an inventory management app?
In the absence of an inventorying app, a small business will often rely on less-advanced alternatives such as spreadsheets or the old pen-and-paper method. These alternatives may be suitable for small businesses that receive only a few daily orders. However, as the business grows, it becomes increasingly difficult to rely on manual stock-keeping tactics. Without an inventory management app, you can only keep track of so much and quickly run into problems.
If you are unsure whether your organization needs an inventorying app, consider the following questions.
Do you physically count your stock regularly?
Does inventorying use too much of your time?
Do you frequently overstock or understock?
Do you commonly encounter stock data errors?
If you answered yes to one or more of the above questions, your company urgently requires an inventory management app.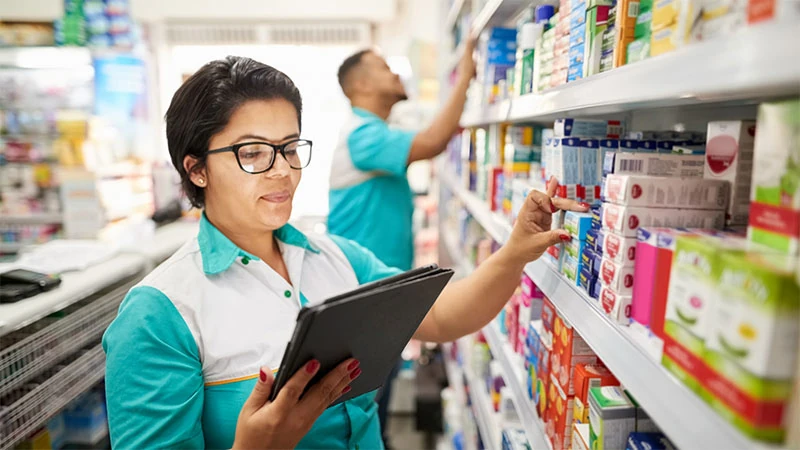 How an inventory management app will help your enterprise
As supply-chain operations get more intricate and customers become more demanding, app-based inventory management systems are becoming more popular. According to Easy Post, 'Companies can reap a 25% increase in productivity, a 20% gain in space usage, and a 30% improvement in stock use efficiency if they use integrated order processing for their inventory system. Here are seven compelling reasons to use an inventory management app.
Efficient resource utilization
Ordering the correct number of items and supplies is easy when you are equipped with real-time data. This helps your business avoid overstocking, disrupting your cash flow, as well as understocking and missing out on prospective sales. You also gain a better understanding of what type of goods sell fast or slow, allowing you to strategically concentrate your efforts on marketing and advertising.
Successful team collaboration
Every business owner who uses spreadsheets or physical inventory files to handle goods understands how difficult it is to get everyone on the same page. With an inventory management app, your entire team has real-time access to the same stock information and can make decisions based on accurate, up-to-date data. For example, if a stock item is running low, your procurement team may swiftly acquire more, and your sales team can offer clients alternatives instead of taking orders for products that cannot be fulfilled.
Enhanced scalability
Manual inventory management makes it difficult to respond faster and efficiently to changing customer demands. With an inventory management app, you can swiftly adjust your stock levels to fit the needs of your clients without splurging on things that may not sell. Furthermore, you will be able to effortlessly add and delete products from your inventory list as your business develops and changes. For example, with Britecheck, you can drag and drop items to reorder or archive them if they are no longer needed. If you require more storage capacity, you can easily upgrade your subscription plan with the touch of a button.
Fewer mistakes
Humans are all prone to error. As a result, it is not unexpected that manual inventory management methods frequently result in errors, ranging from miscounted items to mislabelled products. Inventory management apps such as Britecheck allow you to scan barcodes or product labels to add items quickly and accurately to your inventory list, reducing the possibility of error.
Improved data security
Your data is not secure if you are still using pen and paper or even Excel spreadsheets. After all, it only takes one misplaced file or forgotten laptop to jeopardize your business operations. However, an inventory management app securely stores your data in the cloud. Therefore, you can be confident that it is always backed up and accessible, no matter what happens. In addition, most apps have adequate security measures like password protection and two-factor authentication, so you can rest assured that your data is safe.
More satisfied consumers
A proper inventory management app makes it much easier to keep track of your inventory, hence, as a business, you can avoid taking orders for out-of-stock products, reducing the chances and risks of disappointing your consumers. You will also be able to fulfill orders faster and more efficiently, which will boost customer satisfaction. Studies have shown that customers that are pleased with your services are more likely to return and recommend your business to others.
Increased profits
Using an inventory management app to automate your stock-keeping process can help your business eliminate waste, save money on storage and administration, and free up time and resources for more value-adding activities. Moreover, the real-time data provided can help you make more informed decisions on pricing, promotion, and product mix, leading to improved profitability.
Choosing an App-based Inventory Management Solution for You
Now that you understand what an inventory management app can do for you, it's time to start looking for the best solution. The popularity of inventory management apps has resulted in a flood of options on the market. It is, therefore, critical to know your business needs and the features to prioritize before selecting an app.
Here are seven factors to consider when choosing a new inventory management app.
Is it simple?
The best inventory management tools are built with simplicity in mind. They are easy to use and operate, designed with a user-friendly interface that everyone in your company can easily understand and operate.
Is it flexible?
Select an inventory app that can be tailored to your specific business requirements at anytime. Business dynamics tend to change based on the current environment. Top solutions, such as Britecheck, provide pre-built, fully adjustable templates that provide an intuitive foundation for building out your inventory process.
Is it scalable?
Your inventory management tool should be able to grow with your business. Look for an app that provides a wide range of functions that you can quickly implement when needed.
Does it provide Barcode and QR code scanning?
Scanning barcodes and QR codes are must-have features for every inventory management app. This function helps you to add products to your inventory quickly and precisely. Britecheck, for instance, can generate custom QR codes, so you can easily label any unmarked stock item.
Does it provide real-time, cross-platform alerts?
The best inventory management apps can be used across many platforms. Choose an app that offers push notifications and email alerts across your multiple devices to keep you up to date on inventory levels anytime and anywhere.
Can it generate reports?
Top inventory management apps have a series of built-in reports that are simple to generate and export over a wide range of periods of time, e.g., daily, weekly, monthly, quarterly, and yearly. These reports help you to understand business trends and how you can adjust accordingly.
Is it low-cost to adopt?
Do not overpay for your inventory management app. Instead, look for a solution that provides the features your business needs at a cost that is within your budget.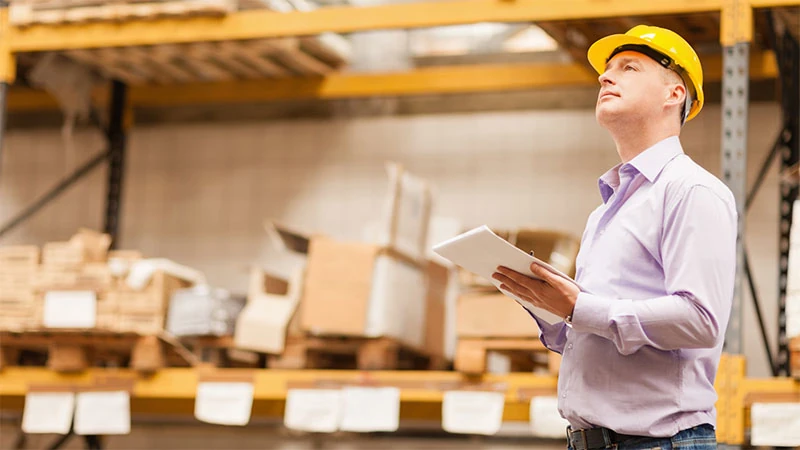 Britecheck: the most outstanding app-based inventory management system for small businesses
Britecheck is an app-based straightforward, easy-to-use inventory management system designed to manage your inventory effectively and efficiently. Britecheck offers your business a barcode and QR code feature that tracks your inventory and generates detailed stock reports depending on the period you choose. You also get to keep track of specific items, including data such as stock quantity, price, location, description, and other parameters important to you and your team, enabling your business to make accurate predictions, and confidently place orders. The platform similarly provides simple barcode scanning without additional expensive equipment.

Britecheck offers three different payment plans. You may start with the most affordable option and progress to the next as your business expands, saving you money and generating more income. Additionally, Britecheck is the best inventory management solution for small businesses that will help you transform your inventory process from a burden to an advantage. Begin your free 14-day trial today to explore how Britecheck can take your inventorying - and your business - to the next level.