How an Inventory Barcode Scanner App Works
QR codes and barcodes are used on a regular basis to track and manage logistical operations, especially for traditional retail and eCommerce. These codes have become the norm for inventory management because all you have to do is get an inventory barcode scanner. An inventory barcode scanner offers the convenience of scanning items from any smartphone device, and it logs every type of inventory and all steps of your inventory movement process.

Not only does an inventory barcode save you money by eliminating pricey scanning equipment (just use a phone or tablet!) but the app syncs to all other devices. You can see reports and clear inventory updates. Understand which items need to be restocked and perform cycle counts so that you have information about each item at the click of a button.

In this article, we'll explain exactly how an inventory barcode scanner works and how it can become your best friend for inventory management.
Getting Started With An Inventory Barcode Scanner
The first step is to figure out if you have the right platforms and devices. Luckily, inventory barcode scanners like Britecheck function on all smartphones and tablets. There's no reason to go out and buy an expensive barcode scanner since most devices you currently own have the features available for barcode and QR code scanning. This applies to both Apple and Android devices.

Simply download an inventory barcode scanner, like Britecheck, to your phone or tablet. After that, it's ready to go. The scanner is offered as a standard mobile phone app, so you can save it on your homescreen and have direct access to it at all times. Not to mention, there's no need to worry about any incompatibilities with browsers, since it's possible to open your Britecheck account in any browser.
Scanning Inventory Barcodes with the App
It should be mentioned that you at least need barcodes or QR codes on your product packaging for an inventory barcode scanner to function.

What's great is that many eCommerce platforms and website building plugins provide the management and printing tools you need to generate barcodes to place on your products. Utilizing the inventory scanner only takes a few clicks.


Open Britecheck, your inventory barcode scanner app. Britecheck uses your device's camera hardware, so it's not much different than taking a picture. However, the picture-taking functionality is used inside the app. Therefore, you would select that you'd like to scan a new item to add to your inventory.

Hold your device up to the label so that you can see the QR code or barcode in the device's picture screen.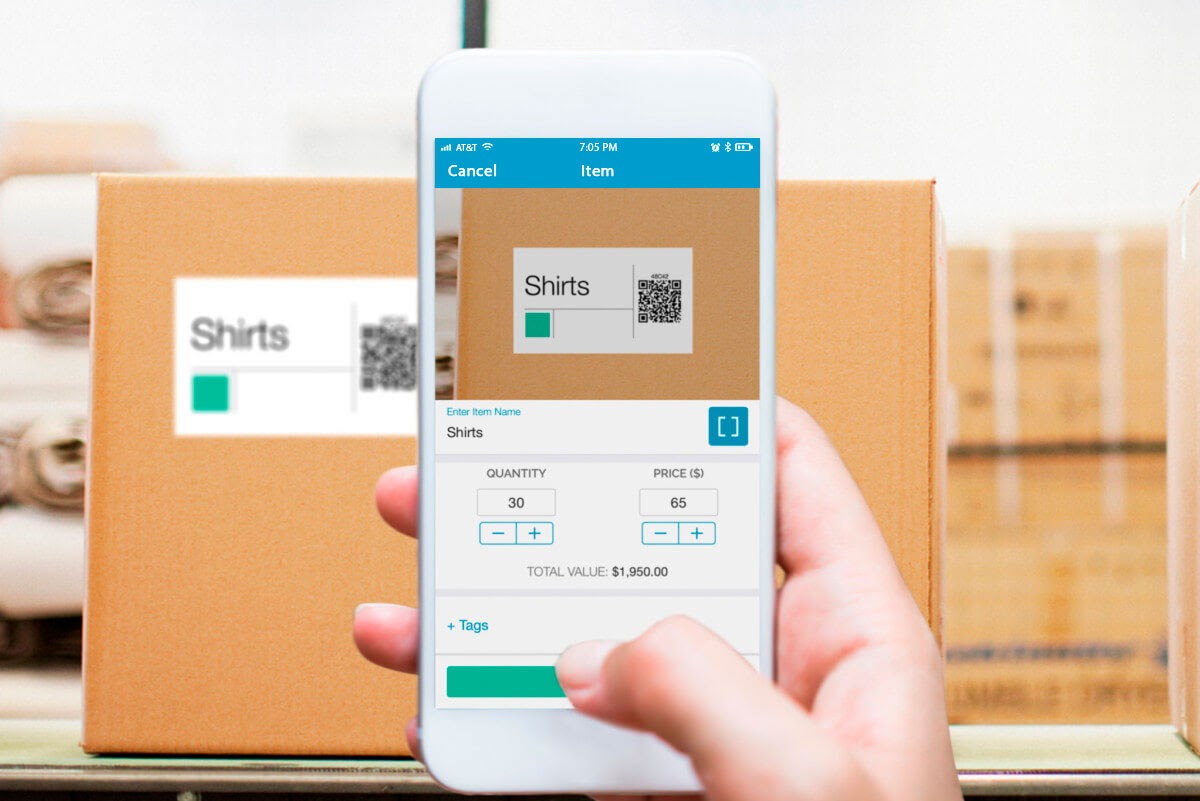 By default, iPhones and Androids detect QR codes and attempt to open up the stored data in your phone. When using an inventory barcode scanner like Britecheck, the same thing happens, except that barcode data is logged into the app.

Tell Britecheck if you'd like to add a specific quantity or price, then include any tags that make sense for that item. Save the item with its barcode information. After that, you'll have direct access to each of those inventory items in your Britecheck dashboard, accessible through the app or on a computer interface.
Troubleshooting Inventory Barcode Scanning with Apple and Android Devices
An Android device makes things fairly easy for scanning barcodes. The process is as follows:
1. Hold up the inventory scanner to the code.
2. Click the magnifying glass icon to complete a scan of the code.
3. If you see a popup notification, tap on it to accept the scan.

Android devices are already configured to scan QR codes, so there shouldn't be any setting adjustments required to make this work. An Apple device varies from Androids in the process and the potential for having to change a few default settings on your device.

Here's how to use the inventory barcode scanner with an Apple device:
1. With the Britecheck app open, point your device at the code. Wait for the device to scan the code.
2. You may see a popup notification. If so, click on it.
3. That's it!

As mentioned, you may have difficulty if your iPhone or iPad settings aren't configured properly. If you don't see a QR code notification after scanning, troubleshoot the problem by going to Settings > Camera. Make sure the "Scan QR Codes" setting is activated.
What Options Are Available After You Scan an Item With the Inventory Barcode Scanner?
An inventory barcode scanner provides incredible control over your in-stock items. Scanning a barcode or QR code is only part of the process.

After that, you have the ability to complete the following:
Set Quantities, Add Tags, and Move to Folders

You've successfully scanned a code and stored that item of inventory into Britecheck. What now?
The inventory scanner app offers a myriad of settings to configure with each scan. For instance, you can begin by setting the inventory quantity for that item. There are quick buttons for increasing and decreasing the quantities or directly editing them from your device.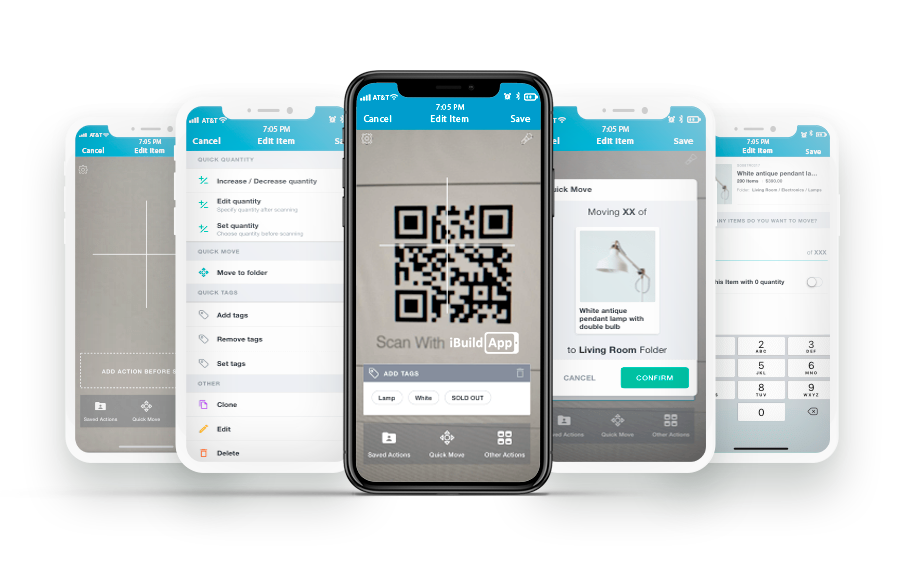 You can also move the product details to a new folder or set specific tags that make them easier to find in the future. Once again, these quick moves are completed in the convenience of the Android or Apple app, meaning you and your workers only need to carry phones or tablets around while scanning inventory.


Alerts for Inventory Changes
Setting an inventory count is one part of the process, but what about letting yourself know when your stock gets low or sold out?

An inventory barcode scanner like Britecheck takes care of that as well. Inside the app or desktop dashboard, choose a previously scanned item and indicate when you want to receive an alert and why.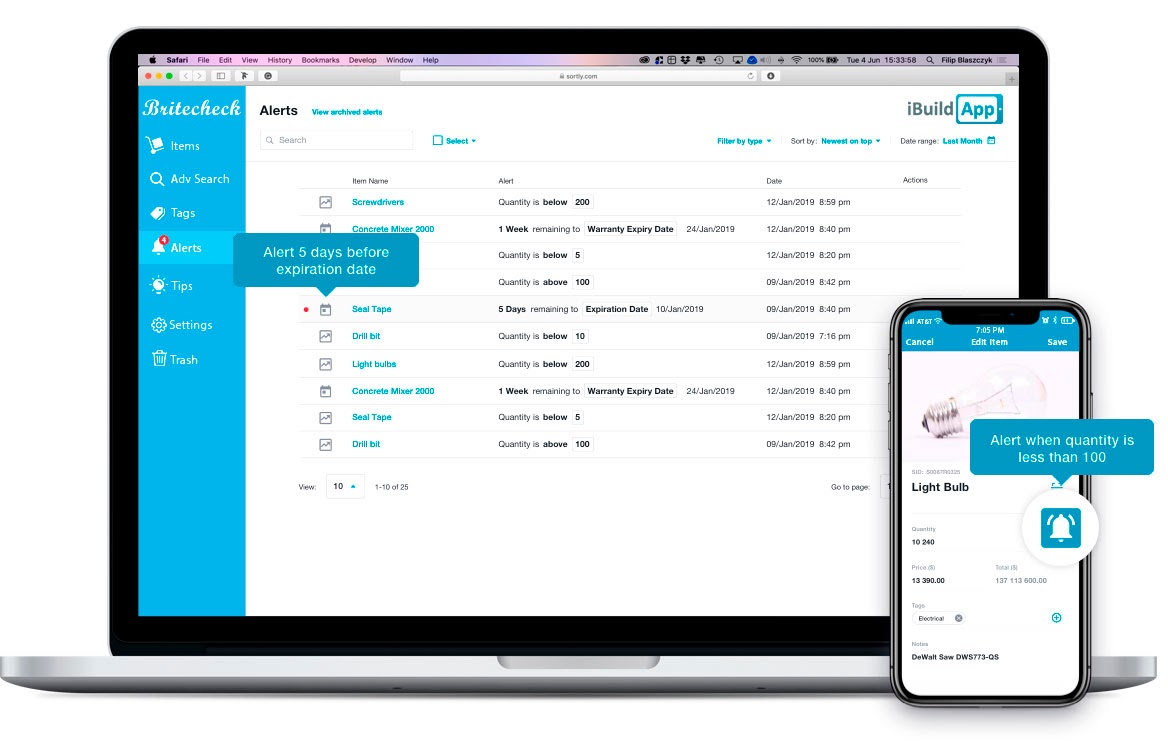 For instance, your company may need to know about low inventory counts a week or two prior to them getting too low. Therefore, tell the app that you want the alert to be sent out when the quantity is below a certain number. Other options include inventory alerts prior to warranty or product expiration dates, ensuring that you're not selling items that aren't good anymore.
Our Conclusion
An inventory barcode scanner simplifies product management, especially when it comes to scanning products and cutting down on unnecessary equipment.

If you have any questions about managing your inventory with a simple, yet powerful app, feel free to contact us!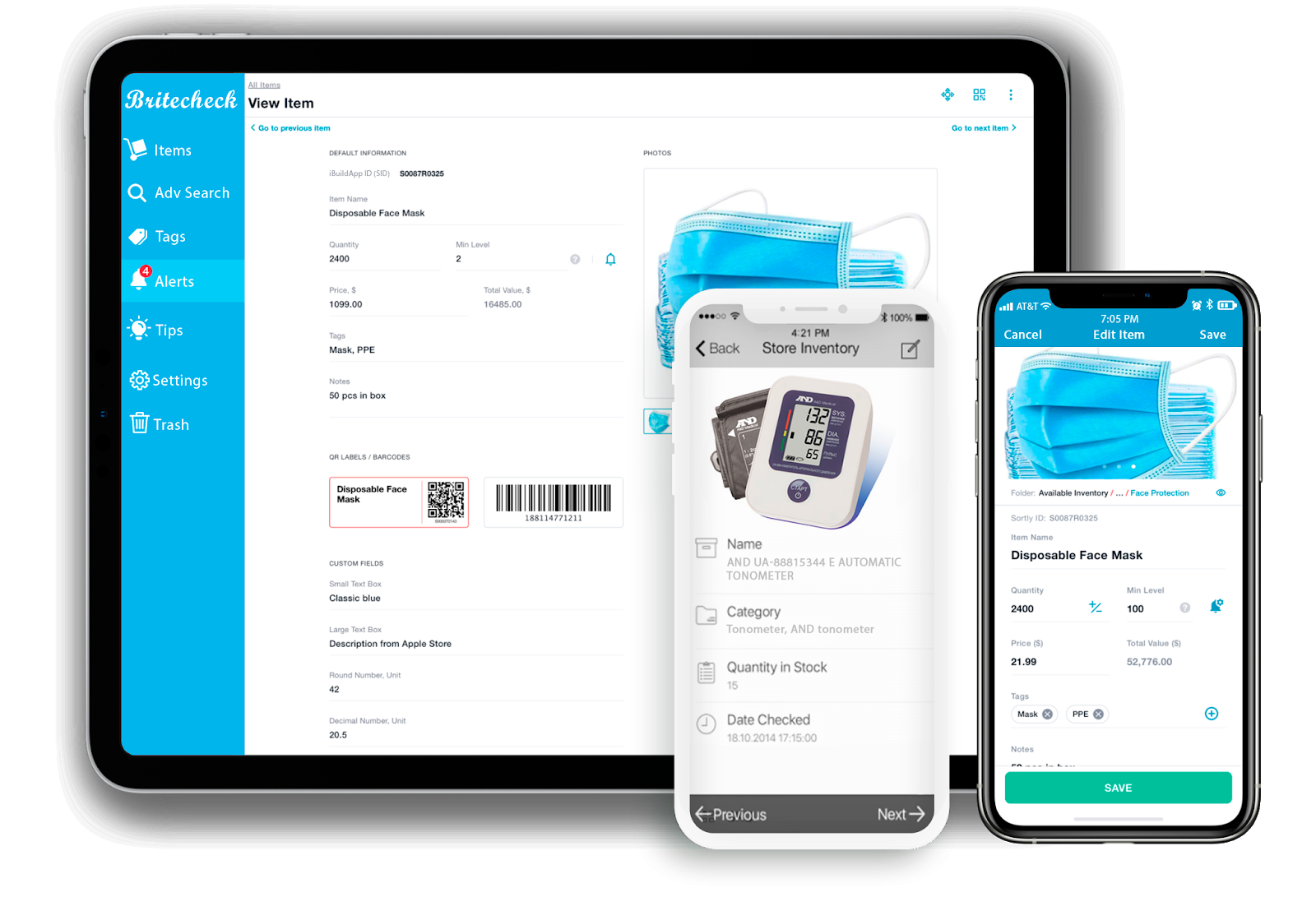 Sign up for Britecheck to gain access to a powerful inventory barcode scanner and full inventory management software. Britecheck offers strong features with a simplified interface for all types of businesses.

Make a free account with Britecheck to improve your inventory management today!

Joe Warnimont is a Chicago-based writer with a focus on mobile app development, WordPress, and eCommerce tools. When not riding his bike in Chicago, he's camping in Wisconsin.