The Best Inventory Management Software for Small and Medium Businesses
November 20, 2020
Effective inventory management software may make or ruin your business. If you continue to handle inventories manually, you will spend more money and time keeping track of data.
All functions in any business or organization, small or large, are intertwined and connected, frequently overlapping. Thus, supply chain management, logistics, and inventory management have continuously become critical components of the business delivery function. In its basic form, inventory management for small businesses is a complex problem. Normally organisations keep inventories in warehouses to meet customer demand. They must also ensure that they do not harbour excess inventory. Why? These inventories incur holding costs, resulting in a frozen fund that can be lost.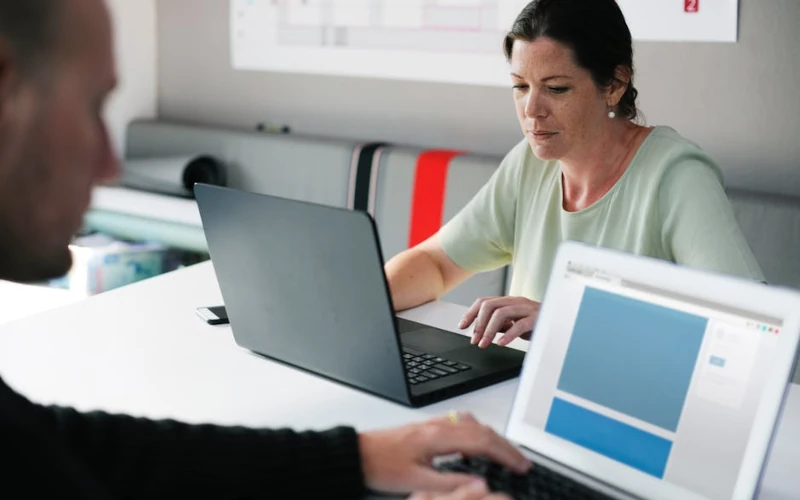 In small and medium-sized enterprises (SMEs), an inventory management system software is an essential function that determines the health of the business's supply chain and impacts its financial health. Every organization strives to maintain an optimal inventory to meet its requirements. While at the same time, they avoid over-stocking or under-stocking. Given its dynamism, inventory management has constantly changed.
It has necessitated a constant and careful evaluation of external and internal factors. It is mostly done and controlled through order management that often plans and reviews. Most organizations have a separate department or job function called inventory planners. They continuously monitor, control, and review inventory and collaborate with production, procurement, and finance departments. Luckily, as technology evolved, so did inventory software tools designed to help manage inventory for small businesses.
How important inventory management software is to your business
Many small business owners feel forced to keep their focus on the day-to-day issues of the business as it expands. As a result, some duties, such as inventory management, are pushed aside. While counting inventory and restocking shelves may not appear to be top priorities, failing to do so is a costly mistake. According to the US Small Business Administration, one of the biggest reasons small businesses fail is a poorly managed inventory system. It also shows that 46 percent of small enterprises with 11 to 499 employees still need a tracking system. This not only causes production shortages, but it also has a negative impact on consumer satisfaction ratings.
Moreover, personnel waste endless hours looking for misplaced items, mainly if an error occurs during manual tracking. Not surprisingly, human errors are common; a proficient operator makes one error every 300 keystrokes. When a data entry error occurs, it is difficult to discover and correct, frequently leading to more costly errors and destroying the company's entire supply chain management and accounting systems. Forward-thinking businesses recognize that a competent inventory management software can maximize sales while minimizing costs, resulting in higher profits. According to an IBM analysis, 54% of Chief Supply Chain Officers surveyed agreed to explore inventory solutions to cut costs. Another study by Microsoft's Midsize Business Centre showed that organizations that prioritize inventory can reduce their inventory expenditures by up to 35%.
Introducing Britecheck, the best and simple inventory software
To help provide an unmatched solution in inventory management system for SMEs, we developed Britecheck. Britecheck is a simple inventory management system software and cloud demand forecasting system designed to prevent stockouts and excess inventory. Through our one-of-a-kind platform, Britecheck's barcode inventory management system software for small businesses tracks your inventory and generates detailed stock reports by scanning QR codes and bar codes. You get detailed information about your stock, make accurate predictions, and confidently place orders.
Our platform provides simple barcode scanning without the need for additional expensive equipment. This simple inventory management system software allows you to keep track of specific items, including data such as stock quantity, price, location, description, and other parameters important to you and your team. All you need is your smartphone, which will be used as a scanner. Our inventory management software keeps track of your inventory and provides you the much-needed time to focus on other elements of your business.
Why use Britecheck?
Britecheck was designed with small businesses in mind. It has become a simple inventory management system software for small business globally. It harnesses technology and a wide range of expertise from our staff members. Britecheck inventory management system software offers your business a simple inventory tracking system that is hustle-free and stress-free. Below, we shall look at some of the unique offerings of Britecheck.
1. Simple to use, you won't need training
We understand that not everyone is a tech geek. And as software evolves, it becomes more and more complicated to understand, let alone maneuver. That is why we developed Britecheck to be a simple inventory management software to use and understand. You do not need complicated training to begin using the Britecheck app on iOS or Android. Our user interface is simple to use, making on-site and off-site stock tracking simple and quick. This means you take less time in learning how to use Britecheck and reduce business-related costs such as salaries on personnel that manage your inventory. It is also easy to integrate Britecheck to your POS system across your sale points in your business making it a smooth process for customers.
2. Easily accessible from Android, iPhone and Tablet
Britecheck software can run on all mobile devices' software such as apple and Android. The application is available for download on the Apple Store and Play Store. This makes it easy to market your products in all your sales channel right from your devices.
3. Round-the-clock system
Is your business involved in online shipping to various countries globally? Would you like to know where and when your items are even as you travel for business? To meet customer expectations, operation managers must be aware of the quantity and placement of requested inventory. You can always stay in touch with suppliers and keep track of the number and location of your merchandise or raw materials with the Britecheck stock tracking system. 24 hours, seven days a week across different locations, nationally and globally. Furthermore, you may scan QR codes with your phone, making the entire process simple. You may have complete control over lead time (the time between placing and receiving an order) and sell goods to customers on time.
To support this easy access, we have developed the Britecheck inventory app, which:
Automatically syncs your finished products regularly.
Automates backups to ensure that your inventory data is never lost and that it may be restored at any time to a previous date.
User access choices enable the appropriate members of your team to obtain access to effective inventory management techniques, tools, and reports.
Report sharing is as simple as clicking a button, with CSV and PDF exports available.
Through our app, you will be able to easily track all your stock, ensuring zero losses to your business, a key component for 100% customer satisfaction.
4. Planning Inventory Refill
To minimize unpredictable swings in demand and supply, your company needs inventory replenishment. Especially for business that rely on raw materials to manufacture finished products. Our inventory software can generate a detailed replenishment plan based on your sales and the purchases you need to place soon. Our inventory software likewise features a quick and simple user interface for efficient inventory planning. It enables your team to focus on the growth of your business. It also helps you to tailor your inventory planning requirements to fit your business objectives.
5. Safety Stock Management
As a warehouse manager, you must have enough finished products and raw materials to meet demand while not overstocking your warehouse. Without a good inventory software, your business is likely to have excess inventory. It similarly means that your inventory will rely on physical counting to keep tabs on your inventory. Britecheck allows you to keep track of which goods sell faster and which do not. Britecheck automates your inventory checks removing the need for physical counting. This helps you to make more educated purchasing selections while also decreasing waste and storage costs.
Exciting Features of the Britecheck Inventory System
Britecheck has a lot of exciting features your business can take advantage of and grow your business. Besides being highly versatile and customizable, our system offers a visual representation of your stock. It has made it easier to see the available stock in your warehouse in real time. Other features include.
Creating unique notifications sent to you and your employees, ranging from low stock alerts to reminders when certain stock is relocated to a different place.
Maintains an automatic record of each piece of stock as it goes from warehouse to warehouse or is dispatched to your customer. Each location is recorded and saved in the online inventory management program.
Change the appearance and feel of your dashboard and adjust inventory arrangement on your mobile devices so that your most popular finished products appear first.
Check-in/out items - using the mobile scanner, you can quickly check-in/out items to your workforce, client demand, tasks, or locations. It does away with the need to physically count your inventory.
Custom fields - track your stock items such as price, quantity, alerts, and warehouse locations to match your business requirements.
Provide team members with user access, whether limited or full, allowing cross-management of your business.
Use backups to ensure that your data is safe and accessible in the future when needed.
Link your inventory with third-party platforms such as POS system that your organization may already be using.
Generate inventory reports that show you how much inventory you have, which items are selling the fastest, and which categories are the best performers.
Get in touch with us today
One of a company's most significant assets is its inventory. For this reason, Britecheck offers a simple inventory management system software that is critical for your small business. Knowing when to resupply inventory, how much to buy or manufacture, how much to pay, when to sell, and at what price can all become complicated considerations. With Britecheck inventory management software, these will become simple and fast decisions to make.
Physically counted inventory should be a thing of the past! Manual inventory records system such as spreadsheets should never be your solution. Physical order management that puts your business through manual typing and tick-off is not effective anymore. Britecheck inventory management software will elevate your business to a higher level.
At Britecheck, we will offer a seven-day free plan with no strings attached. The free trial will give you a better understanding of Britecheck inventory management software possibilities. Let your business be the exception! Sign up today for a free trial. Start managing your inventory using Britecheck inventory management software!