How to Use Britecheck's New "QuickBooks Integration" Feature to Your Advantage
September 24, 2022
As the industry leader in inventory management, Britecheck is proud to announce its new inventory integration feature with QuickBooks, the world's best accounting software used for small businesses.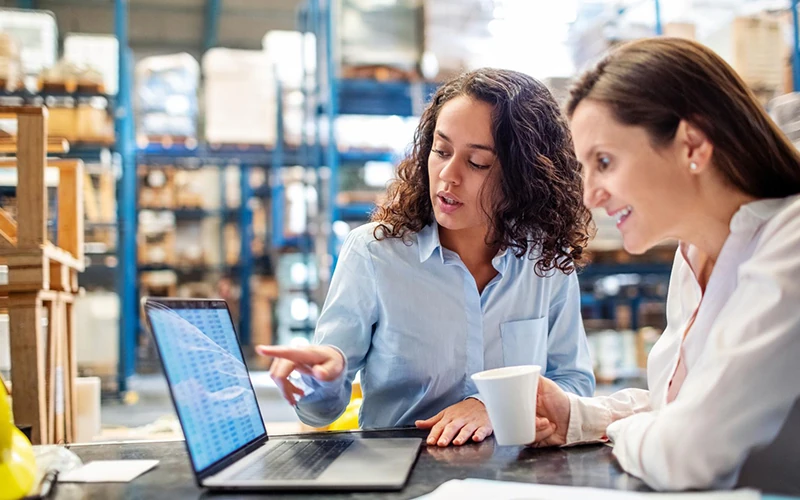 QuickBooks integration into Britecheck Inventory management will help automate your accounting operations in relation to your inventory, thus simplifying purchasing, inventory variance analysis, and also sales analysis without spending hours on excel sheets. In order to understand this integration and the benefits it will bring to users, we need to understand what QuickBooks is and what it does.
So, what is QuickBooks?
Developed by intuit company in 2001 and used by over seven million customers worldwide, QuickBooks is the best online accounting software in the market. QuickBooks can be used for invoicing customers, paying bills, generating reports, and preparing taxes. This, in turn, will help users manage their income and expenses and keep track of the financial health of their business.

Based on its reputation, usability, and strong customer support, this new QuickBooks integration feature will provide enterprises with a full financial picture of their business based on their inventory hence making it easier to predict and plan the future.
How Does This Integration Benefit Your Business?
Britecheck inventory management solution is the solution for QuickBooks users that are looking for manufacturing and warehouse management functionality. With this integration, users are able to synchronize data between the two systems seamlessly, adding the functionality that QuickBooks lacks so you can effectively manage your inventory.
This integration will help businesses in:
• Generating detailed sales and inventory reports
Britecheck can easily track your company's inventory across multiple locations and warehouses, serial numbers, and lot numbers. With QuickBooks integration, you can eliminate costly errors and run your operations faster, lowering your cost and improving the accuracy of your inventory
• Saving time and money by simplifying inventory tracking
Britecheck is simple to use and will save you time by pushing transaction and customer data through to QuickBooks automatically. This will provide a seamless flow of information between the two systems hence reducing the hassle of manually entering data.
• Eliminating double data entry and having more accurate items lists
This integration enables users to synchronize data between the two systems, and it works when the product name listed in Britecheck aligns exactly with the name listed in QuickBooks. If this name alignment is not present, QuickBooks will create a new product with the name listed in the field or vice versa.
• Inventory ordering and planning
Britecheck provides access to accurate and timely data and reports on inventory; therefore, by integrating QuickBooks into the platform, businesses can now account for and manage their orders easily and fast, thus speeding up the whole order and reordering process.
How Do You Setup QuickBooks Integration into Britecheck?
By integrating QuickBooks into Britecheck, we are providing our users with new options for managing their inventory expenses. Also, this integration has provided a centralized database where users are able to see clients, products, proposals, invoices, employees, time sheets, and suppliers all in one place.

As the administrator, you can integrate QuickBooks into your Britecheck platform with a few easy steps. These are outlined below.
1. Login to Britecheck
The first step toward taking advantage of all Britecheck features is logging into the platform. If you do not have an active account, you can register here.
2. Go to Integration Section
On the left side of the screen, click on the three lines and select integration from the menu options listed. The integration page will open on the right, where you will see and select the QuickBooks platform.
3. Choose a Warehouse
After selecting QuickBooks, you will be required to choose the warehouse you would like to link with your QuickBooks account. Also, you can create a new warehouse right from the integration section and then link it to your QuickBooks account; click next button.
4. Create an app
Open the intuit developer page and click on Create an app button and follow all the steps described by the intuit developer platform.
5. Keys and Credentials
Once a new application is created, on the left side of the screen, click on Keys & Credential section under the Production Setting section. From this page, you will need to copy the application's Client ID and Client Secret codes.
6. Client ID and Client Secret code
Add Client ID and Secret codes to your Britecheck inventory and then copy the Redirect URI code from Britecheck and add it to the intuit Developer page and save made edits.
7. Save the synchronization settings
Once you have completed the previous steps, click on Create Integration button and then Confirm Integration button in your Britecheck Inventory to save the synchronization settings.
8. Assigning Categories
After saving sync settings on your Britecheck page, please assign categories to your QuickBooks Expense, Asset, and Income accounts and click on the TEST CONNECTION button and then the Next button.
To complete the synchronization process with your QuickBooks account, click on SYNC NOW button, where you will be redirected to the integration list section once a new integration is completed.
Achieve smart inventory with Britecheck's QuickBooks integration
As you have learned, businesses will be able to leverage this new integration from Britecheck to bring the various accounting aspects or needs right to their inventory. This integration will also allow businesses to better predict the future direction of their businesses based on the inventory they have or will need to have.

Try this new Britecheck's QuickBooks integration for a spin today and let your inventory data help you plan and manage your business effectively.